Permanent
Salary: ££200 to £220 per day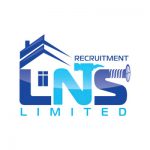 Website LNS Recruitment Limited
An expanding Data company is seeking a Project Manager to join its team where you will take overall responsibility for all services supplied to all allocated plans.
Being the first point of contact the Project Manager will work closely with the client's relevant heads to deliver total customer satisfaction from design development through to production, implementation and handover. You will also responsible for ensuring the continuous improvement and enhancement of the delivery experience to the client whilst maximising efficiency and profitability.
As a Project Manager your duties will include:
Acting as the primary interface between the company and the client in respect of being the first point of contact for design, operational and financial matters
Responsibility for relevant P&L
Issuing accurate monthly internal financial reports and producing specific back up financial documents
Compiling and producing monthly client reports
Planning and coordinating the; design and production activities, material procurement and supply chain liaison, resourcing requirements, 3rd party suppliers and handover documentation
Adhering to agreed contractual and commercial responsibilities
Provision of regular updates to the internal team through internal meetings and reports
Transference of all manufacturer's warranties to the client upon completion
Implementing and maintaining health & safety and quality assurance policies
Overall responsibility for all deliverables (including documentation) conforming to the Client's published ISO9001:2015 Quality Management System
Overall responsibility for all deliverables and conformance as appropriate to ISO 14001, 27001 and 45001 Certification
Act as an escalation point for internal resources and client management teams
Responsible for the subcontract element, ensuring adherence to all client's policies
To be a successful Project Manager you will have the following skills and experience:
Essential
P&L experience with a focus on gross profit
In-depth experience of managing cabling infrastructure deployments
Proven ability to motivate and develop personnel
Experience of delivering services against formal sub-contracts
Extensive experience of telecommunications/data infrastructure cabling deployments
Ability to produce and deliver client presentations (of a type) in a clear, concise and confident manner
Ability to absorb and manage new services and applications
Experience and temperament to deal with multiple site design and production activities
Experience of delivering services against formal sub-contracts
Construction Skills Certification Scheme (CSCS) or ECS
CDM Awareness, Asbestos, Health and Safety Training
Interpretation of AutoCAD (or equivalent) 2D/3D/BIM drawings / files.
Experience of Physical Security deployments
Qualifications – Prince 2 and BICSI, CTPM, Commscope
Experience of LAN / IPT & Wi-Fi deployments
Practical
Proficient in using Microsoft Office 2010 or above
Mandatory: CSCS Card Bearer and Asbestos Awareness Certificate.
Preferred: SMSTS, SSSTS, Nebosh, IOSH or CITB
Preferred: Prince 2, BICSI, CTPM, Commscope
Other miscellaneous Certifications i.e. IPAF, SEATS, Manual Handling, CDM 2015, Fire Warden, Emergency First Aid
Qualification in a related area or equivalent i.e. Prince 2, Agile, Dip
In this role, you will need to be prepared to work nights and weekends as part of a mixed workweek.
In return, the Project Manager will receive a salary of £200 to £220 per day.