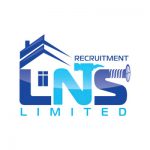 Website LNS Recruitment Limited
We are currently looking for 2 x Labourers required to install Anchors on a project in the CV47 area, requires access from aluminium tower and use of hand held Breakers.
The must be willing to work and reliable, there will be a minimum of 9 hours available per day.
If this is a position that you are interested in then please get in touch with LNS in the office.