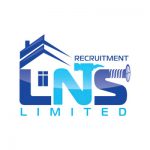 Website LNS Recruitment Limited
We are currently looking for a reliable, hard working labourer for one of our sites in the centre of Nottingham for initially a few days next week but may turn into a longer position for the full duration of the project for the right person.
Work will be assisting trades onsite and ensuring the site is kept tidy etc.
There will be a minimum of 8 hours available per day, minimum of CSCS card is required for this.
If this is a position that you are interested in and can start on Monday then please get in touch with LNS in the office.