Anywhere
Salary: £100.00 to 120.00 per day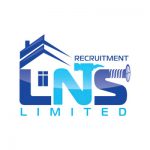 Website LNS Recruitment
A growing company is looking for a Data Cabling Engineer to join the existing manager to support three proximity sites in Berkshire on an initial 3-month contract, with the possibility of extension. This is a home-based role with the occasional need to travel to the Basingstoke office two or three times per year.
The aim is to deliver often complex cable solutions for systems, including the copper and fibre infrastructures for client equipment installations as well as expanding existing systems. In addition, they solve technical engineering problems (i.e. routing) relating to cable systems works.
In this engineering role your duties will include:
Managing and implementing all ticket-based BAU / Break Fix and other installations, as required by company Operations. Terminating, testing, patching and labelling of all cross-connects in the datacentre (COAX, Cat5, Cat6 and Fibre) and all other instructed works.
Pro-active communication with all customers with the ability to work effectively and resolve issues in a calm and controlled manner.
Pulling and installing various lengths of cables in a variety of building locations.
Working at different operating heights through the day to facilitate the above.
Testing and terminating cables and patching panels and solving issues related to cables and networks.
Physically handling and installing of computer cabinet and rack systems in conjunction with the above.
Manual handling of materials delivered to works site.
Ensuring adherence to health & safety policies.
To be successful in this engineering role you will have the following skills and experience:
Essential:
Strong communication skills (English) written and spoken
Experience working in a Data / Research Centre environment and demonstrative practical and working knowledge of Cat5e / Cat6a / Fibre Cabling standards and techniques of Installation, Patching, Terminating & Testing.
Ability to work in different physical environments to install Cat 5, 6, 6a, 7 copper and OM1- OM4 fibre solutions.
Experience of delivering cabling services against SLA type formal sub-contracts.
Experience of Telecommunications / Data Infrastructure Cabling deployments.
Ability to absorb and manage new services and applications.
Experience and temperament to deal with multiple site works.
Construction Skills Certification Scheme (CSCS) or ECS.
CDM Awareness, Asbestos, Health and Safety Training.
Interpretation of AutoCAD (or equivalent) 2D/3D/BIM drawings / files.
Experience of Physical Security deployments.
Qualifications – BICSI, CTPM, Huber & Sohner, Commscope or similar.
Experience of LAN / IPT & Wi-Fi deployments.
Practical:
Microsoft Office 2013 or above: Outlook, Word, Excel, PowerPoint, Project, etc.
Mandatory: CSCS or ECS Card Bearer, Asbestos Awareness Certificate, Emergency First Aid.
Preferred: IOSH or CITB Certifications i.e. IOSH Working Safely.
Other miscellaneous Certifications i.e. IPAF, SEATS, Manual Handling, CDM 2015, Fire Warden.
Physically fit and able to critically think and solve problems.
You will be required to work Monday to Friday and on occasions, you will be required on a Saturday.
In return, the Data Cabling Engineer will receive a salary of £100 – £120.00 per day.