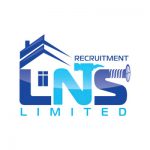 Website LNS Recruitment Limited
We are currently looking for 2 x skilled carpenters for work within the marine sector, candidate must hold relevant skill cards and exp.
Work will run for at least 5 months, around the Oxfordshire area (mileage is paid). The work will be along the water ways and will involve replacing lock gates along certain stretches of water.
Carpenters must be experienced with Oak work as the materials are very expensive so no room for error.
There will be a minimum of 10 hours paid per day with any OT on weekends and after 10 hours paid at time and a half.
If this is a position that you are interested in then please get in touch with LNS in the office.